Hi Pieces of Cake Readers, my name is
Elizabeth
and I am Katie's co-worker. I have worked with Katie since July 2011. We quickly discovered that we both have a mutual love for blogs: instant coworker bonding.
I am sorry I do not have a current picture of myself to go along with this post, so that you can picture me while I am sharing my recipe with you. However – I do have the second best thing. I have a picture of the celebrity I closest resemble, that I am ALWAYS mistaken for: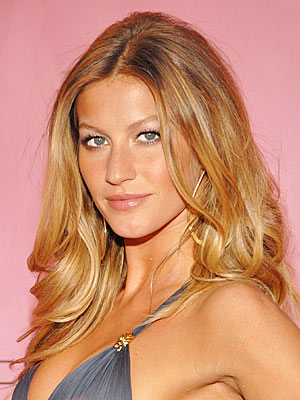 Ok Ok, maybe I look like her only a little bit different.
I have been wanting invited myself to write a guest post for Katie's blog. I sometimes get the urge to cook and half way to through the process forget to document the steps. This past Sunday I was home and had that urge and dived into 2 cooking projects – pretzel bites and a chicken slow cooker recipe.
First I made pretzel bites with a cheese sauce:
I wish I would have documented the pretzels, but they were super hard to make and I advise against trying to do it yourself. So this post is going to focus on the chicken dish.
Katie and I split a
CSA
share and receive a great box of local produce/eggs each week. I know she has
written
about the
CSA
in the past so I will not go into all the details again. We are in the middle of our Winter Produce Share and receive a lot of root vegetables. I wanted to make a dish that encompasses many of these root vegetables, something hearty and something that I could re-heat and have it taste great for dinner throughout the week.
Ingredients: Onion, Mushrooms, Carrots, Parsnip, Radishes, Squash, Potatoes, Ginger, Salt, Pepper, Dried Basil, Dried Ginger, Thyme, Fresh Rosemary, Olive Oil, Chicken and Chicken Broth.
These are the veggies on hand that I wanted to use:
Pictured above: Onion, Carrots, Radishes, Mushrooms, Potatoes, Squash and Parsnip.
In the meantime I had my slow cooker out and had it on high and put about 2T of olive oil in the bottom of the pan and the sprayed the sides of the pan with olive oil via the
Misto
.
Once all the vegetables were chopped up I tossed them into the slow cooker along with the spices/herbs listed above.
I put the slow cooker on high because I started this recipe at 3pm and wanted it done at a decent time at night. While the slow cooker ingredients were cooking, I cut the chicken into strips and browned the chicken. Once the chicken was browned I added it into the slow cooker.
I turned the slow cooker down to low once the chicken was added and let the dish cook for 4 hours.
I debated on what to have with this meal, should I add rice or noodles? But since it was mostly root vegetables, I figure there was enough starch in the meal and that I should move on and just enjoy it as is.
It didn't look too beautiful on the plate, but the taste was definitely worth the efforts in making the dish. I will certainly make this again.
Thank you for reading and hopefully Katie will let me post again. I do not have a blog but you can find me on
Twitter
.